MSME Udyam Registration: An All-Inclusive Guide!
By Sreelakshmy Sivadas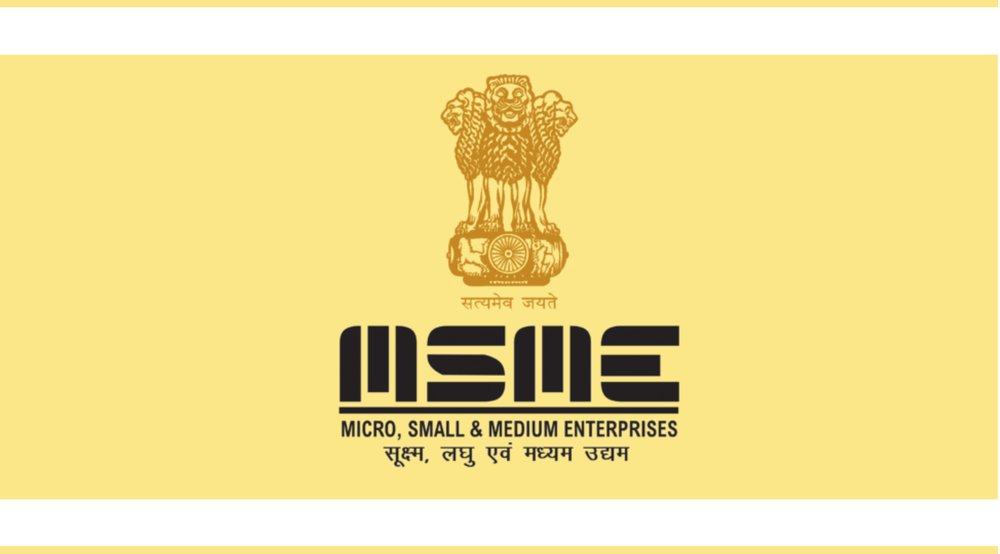 MSME stands for Micro, Small, and Medium Enterprises, which form an integral part of any nation's economy. The Government of India has launched the MSMED Act to support these enterprises through various benefits such as subsidies, schemes, and loans at lower interest rates.
MSME Udyam registration is an online process for registering your company under the MSME scheme. While it is not compulsory, you can reap several benefits from Udyam registration.
Does My Business fall Under the MSME Category?
MSME Udyam registration is solely for ventures that fulfill the MSME criteria and fall into any of the following categories - micro, small, or medium enterprise. The table below shows the classification.
| | Micro Enterprise | Small Enterprise | Medium Enterprise |
| --- | --- | --- | --- |
| Investment | Less than 1 crore rupees | Less than 10 crore rupees | Less than 50 crore rupees |
| Turnover | Less than 5 crore rupees | Less than 50 crore rupees | Less than 250 crore rupees |
Documents Needed for MSME Udyam Registration
Simply put, you only need your Aadhar card, PAN card and GST details for Udyam registration. However, there are some documents associated with Udyam registration, which are listed below.
Name, gender, mobile number, and email ID of applicant.
Address Proof for Your Business
Number of employees
Bank Account number with IFSC code
Sales Bill and Purchase Bill Copies
Copies of Bills for Machinery Purchased and Industrial Licenses
Copies of Memorandum of Association (MoA), Articles of Association (AoA), and Partnership Deed
This is just a basic overview of the documents required, and the items in the list may vary depending on the type of business you own.
Application Procedure
MSME Udyam registration is done on the Udyam registration portal. The procedure for registration varies depending on various factors. There are currently two categories of MSMEs, based on which the registration process differs -
Entrepreneurs who have not registered as an MSME before and are doing so for the first time.
Entrepreneurs who already have a registration issued with the authorization of the Ministry of MSME. This includes UAM or EM-I/II registration.
New entrepreneurs can do their registration with or without PAN card details. If you do not have a PAN card or GST number, you can still get your Udyam registration done. However, you will have to apply for both of these documents and update them on the portal. Lack of updating may result in the suspension of your Udyam registration.

Once you provide all the necessary documents and verify your registration, you will receive your Udyam Registration Certificate.

For entrepreneurs who already have a registration, the Udyog Aadhar Number needs to be filled in for generating an OTP. Entering the OTP and filling in the details that follow completes your Udyam registration process.
Where Do We Come In?
We all know the hassles that are associated with registration processes, especially for businesses. As an enterprise-owner, there is a lot on your plate, and following up with minute details of your Udyam registration process could be difficult.

Saryu Business Solutions takes the hassle out of your hands! Here's how we enhance the process for you:
Make use of our free consultation on various schemes available for MSMEs.
We provide expert and seamless service, right from applying for the registration to delivery of the Udyam registration certificate at your doorstep.
Get your MSME Udyam registration certificate in just 3 days!
The entire process will be done online, so there is no requirement for physical documents.
What are you waiting for? Drop a message or an email and get your enterprise registered today!
Frequently Asked Questions
Is Udyam Registration and MSME Same?
Is Udyam Registration and Udyog Aadhar Same?
Is Udyam Registration Online?
Is GST compulsory for MSME Registration?
How long will it take to get my MSME certificate?
Is Udyam Registration Mandatory?
What is the Validity of MSME Certificate?