What are the Different Trademark Classes? Let's Find Out!
By Sreelakshmy Sivadas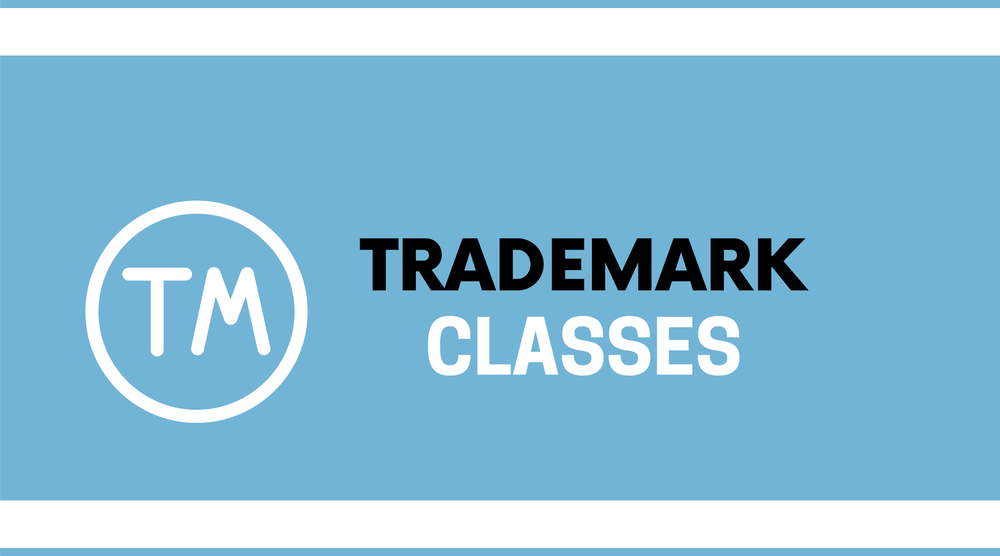 A trademark can be any design, text, picture, logo, or unique symbol that represents your brand. It helps you stand out from your competitors and helps customers recognize your product/service and brand.
There are 45 trademark classes, 34 for products and 11 for services. You need to register your brand name or logo under the suitable class while applying for a trademark. The registration process varies depending on which class you register under.
Here are the different trademark classes available, starting with the trademark classes for products.
List of trademark classes:
Class 1
Chemicals used in photography, unprocessed plastics, artificial/unprocessed resins, industrial adhesives, chemicals used in food preservatives, horticulture, agriculture, etc.
Class 2
Raw natural resins, printers, paints, colorants, preservatives for rust, protective material for wood, varnishes, etc.
Class 3
Soaps, essential oils, perfumes, cosmetics, items for cleaning, scouring, or polishing purposes, bleaching substances for laundry use, etc.
Class 4
Fuels, candles, lubricants, industrial greases, oils, compositions that absorb dust, etc.
Class 5
Herbicides, fungicides, disinfectants, baby food, medical/pharmaceutical supplies, plasters, dental wax, etc.
Class 6
Common metals, their alloys, metal pipes and tubes, ores, metal used in railway tracks, cables and wires made of common metal, etc.
Class 7
Motors, engines, coupling, and transmission components that are not part of land vehicles, machines, machine tools, agricultural tools that are not hand-operated, egg incubators.
Class 8
Hand operated tools, razors, cutlery, etc.
Class 9
Apparatus and instruments used for transmission of sound, extinguishing fires, carrying/processing data, teaching, photography, cinematography, computers, cash registers, vending machines, etc.
Class 10
Artificial eyes, limbs, teeth, dental, medical and surgical apparatus, apparatus used in veterinary, etc.
Class 11
Heating, lighting, cooking, refrigerating, and lighting apparatus, etc.
Class 12
Air, water, or land vehicles and apparatus for these vehicles.
Class 13
Fireworks, firearms, explosives, ammunition, etc.
Class 14
Precious metals, their alloys, precious stones, jewelry, etc.
Class 15
Musical instruments
Class 16
Stationery/household use adhesive, stationary items, bookbinding material, photographs, paint brushes, playing cards, typewriters, etc.
Class 17
Flexible pipes that are not made of metal, plastics in their extruded form that are used for manufacturing, rubber, gum, etc.
Class 18
Animal skins and hides, leather and leather imitations, umbrellas, walking sticks, travelling bags, etc.
Class 19
Non-metallic rigid pipes and materials for building, monuments, bitumen, asphalt, etc.
Class 20
Furniture, materials of wood not included in other classes, picture frames, mirrors, ivory, cork, wicker, amber, etc.
Class 21
Kitchen utensils and containers, brushes (other than paint brushes), combs, sponges, glassware, etc.
Class 22
Tents, sails, tarpaulins, ropes, nets, materials used for stuffing and padding, etc.
Class 23
Items for textile use such as yarns and threads.
Class 24
Covers for beds and tables, and other textiles and textile goods that aren't included in other trademark classes.
Class 25
Headgear, footwear, and clothing come under this trademark class.
Class 26
Artificial flowers, ribbons, lace, buttons, hooks, etc. are included in this class.
Class 27
Non-textile wall hangings, materials for covering floors such as linoleum, carpets, mats, or rugs.
Class 28
Christmas tree decorations, sports and gymnastic items that do not fall under other classes, and game equipment.
Class 29
Edible items such as jams, jellies, eggs, fish, meat, poultry, and milk, etc.
Class 30
Salt, sugar, tea, coffee, cocoa, honey, rice, vinegar, and many more edible items.
Class 31
Live animals, natural flowers and plants, seeds, animal fodder, fresh fruit, etc.
Class 32
Mineral water, aerated water, non-alcoholic drinks, fruit juices, beers, etc.
Class 33
Alcoholic beverages excluding beer.
Class 34
Tobacco, matches, and other items for smoking.
This marks the end of trademark classes for products. Classes 35-45 are focused on services. You can get your trademark registration in the class that lists the service performed by your establishment.
Class 35
Business administration and management, advertising, office functions.
Class 36
Monetary, real-estate, and financial affairs, insurance.
Class 37
Construction and repair of buildings, installation services.
Class 38
Telecommunications
Class 39
Travel arrangements, packing and storing goods, transportation.
Class 40
Material treatments
Class 41
Entertainment, sports activities, cultural activities, education and trainings.
Class 42
If your establishment deals with designing and developing computer software/hardware, provides industrial research and analysis services, or scientific and technological services and research, you need to register under class 42.
Class 43
If you operate services that provide temporary accommodation or provide food and drinks, then your venture falls under class 43.
Class 44
Medical and veterinary services, agricultural and horticultural services, beauty care, etc. come under this trademark class.
Class 45
Social services to help individuals meet their needs, security services to protect individuals and properties, etc. come under class 45.
These are the 45 trademark classes. Before proceeding for trademark registration, you need to find out which class your venture falls under, as the process may vary slightly based on that.
How to find the Right Trademark Class for Your Business?
Although there is a comprehensive list of trademark classes with clear mention of what falls under each of these classes, we understand the difficulty in finding the right fit. It is not something you can guess on, and you certainly don't want to repeat the registration process due to this small but vital error.
This is where we step in. At Saryu Business Solutions, you get a comprehensive package. Our team is with you at each step of the way, from finding the right trademark class to handing you the trademark certificate at the end of the process.
We aim to simplify the process and ensure everything runs smoothly, without any delays. For a top-notch trademark registration process, contact us now!