How to register trademark online? - Here's a complete guide
By Sreelakshmy Sivadas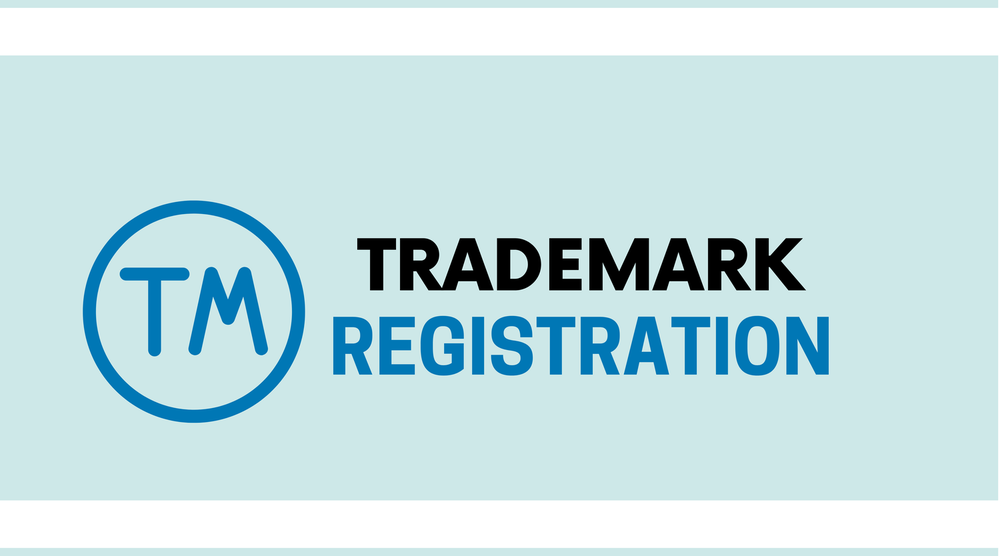 Any unique symbol, design, picture or text that represents your brand is considered a trademark. It sets you apart from your competitors and other products in the market. A trademark helps customers recognize your product and brand. In short, a trademark sets the identity for your product/service.
Here, we shall answer the following questions to give you a complete guide to the trademark registration process.
What can be Trademarked?
If you have something that can be represented graphically, then it can be registered as a trademark. Here are some examples:
You can trademark your name, surname, the name of your establishment, and the name of your products. The only criteria is that the name should be used for business purposes. You can use any color, font, or graphics for this.
You can trademark an abbreviation or a group of numbers that distinguish your business from others.
You can trademark a logo that represents your business.
If you have a tagline for your brand, that can be trademarked as well.
Other than these, you can also trademark your product packaging, a hologram, a sound, or a moving logo.
You need to note that the item you seek to trademark must not be scandalous, hurt any religious sentiments, or be obscene.
Documents Required for Trademark Registration
There are several documents required for trademark registration, which varies for individual ownership, sole proprietorship, partnerships, startups, and small enterprises. Here are some of the commonly required documents.
Scanned copy of logo/name/symbol. If you do not have a logo, you can trademark the word. The scanned copy can be black and white or color as per your convenience.
Form 48, complete with signature. As an applicant, this form indicates your authorization to the trademark attorney to file the application for a trademark.
Copy of identity proof of the applicant.
Copy of address proof for the establishment/applicant.
For small enterprises or startups, Udyam registration certificate is also required. For partnered establishments, a partnership deed must be submitted. The documents required may vary depending on the type of establishment you own. For a personalized experience with information and procedure specific to you, contact us now!
Trademark Registration Procedure
You can get the trademark registration for your brand within a couple of months, and the process has been roughly outlined below.
1) Define the Trademark Class

There are 45 trademark classes, 35 for goods and 11 for services. Depending on what your business offers, define the trademark class that your product/service falls under. The registration process varies for different classes.

2) Settle on your Trademark

When you look for a trademark, you need to make sure that it is not already in use. It is necessary to stay unique, therefore conduct a public search in the trademarks database to make sure there are no trademarks that are similar to or exactly the same as yours.

3) File the Trademark Application

You can file the registration application "Form TM-A" online or offline. For trademark registration online, you can visit the official website IP India. For offline registrations, you can visit the Trademarks Office under whose jurisdiction your business will fall.

Make sure you have the necessary documents to file the trademark application.

4) Receive Your Examination Report from the Trademark Office

The examination report is issued within 30 days of submitting your application and has two possible results – either there is no objection to your trademark application, or objections are raised. The objections raised must be removed with necessary evidence, after which you will be eligible to move forward. Failure to do so will result in your application being rejected.

You need to reply to the examination report within 30 days of receiving, where you can state any arguments you have against the objections raised. A hearing will be held before the tribunal where the objections may be overruled.

5) Open for Public Objections

After your trademark registration application is accepted, your trademark will be advertised for 4 months. During this phase, your trademark is open to public opposition. If there are no public objections, then you can move to the next step.

6) Registration Certificate

After an uneventful 4-month advertising period, you will be issued the trademark registration certificate. The trademark certificate is valid for 10 years. When it nears expiry, it can be renewed again.
Looking for hassle-free Trademark Registration? You're at the Right Place!
Getting a trademark registration can help your brand stand out and stay in the hearts of customers. However, the trademark registration process is hectic, which is where we come in!
At Saryu Business solutions, you can expect complete guidance throughout your trademark registration process. We will be with you at each step of the process, to ensure a smooth experience.
Contact us now for more details!