What is the Difference between TM and R?
By Sreelakshmy Sivadas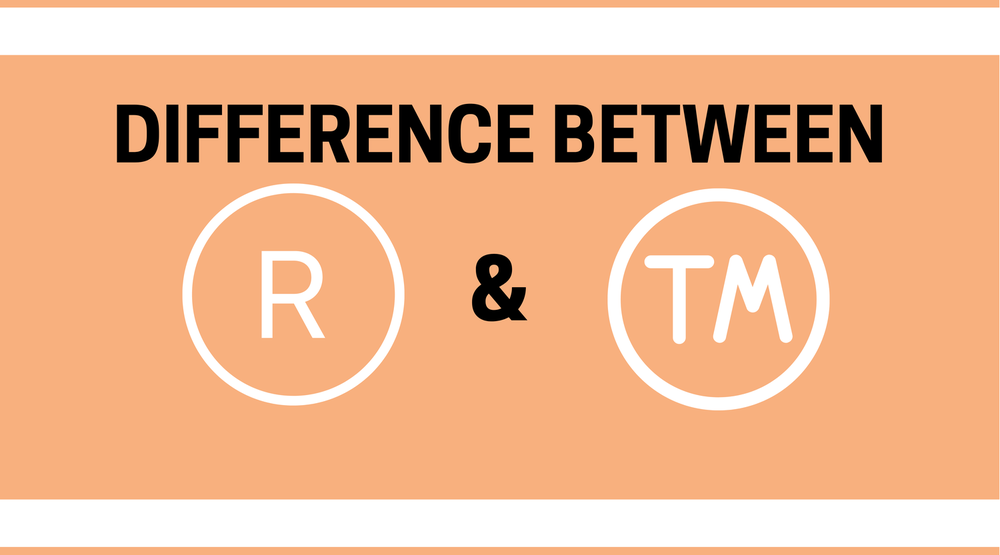 A trademark is a unique symbol, design, or text that represents your brand. It gives you a unique identity in the market and is used by the customers to tell you apart from another brand that may be in a similar sector.
You may have come across different signs associated with logos or brand names, such as the copyright sign, registered sign, or trademark sign. Here, we shall bust the confusion between the trademark and registered symbols!
Trademark Symbol - TM
When you have filed an application for the trademark but your application is still under consideration, you use this symbol along with your brand name or logo. While it is not legally mandatory to use this symbol, it can prevent others from copying your logo/text/symbol.
Registered Symbol - ®
Once your trademark has been registered, you can proceed to use this symbol. It indicates that your brand name, logo, or tagline has been approved and has completed the trademark registration.
It is not mandatory to use this symbol. However, small businesses are advised to use the registered symbol as it protects them from fraudulent activities. In the event that there is a dispute, you can claim that the accused has taken your logo/text even though it was marked registered.
Under no circumstances can the registered symbol be used before you complete your trademark registration.
Other than these two, there is another symbol that is also commonly confused, which is the service mark.
Service Mark - SM
The service mark is used in a manner similar to that of the trademark symbol. The difference here is that the trademark symbol is for products (classes 1-34) and the service mark symbol is for services (classes 25-45).
How to get Your Trademark Registration?
Getting a trademark certificate is not an easy task. It is a time-consuming, hectic process that requires precision. But with us, it is transformed into a seamless procedure where you can get your trademark registration at ease.
At Saryu Business Solutions, we provide a smooth trademark registration experience that can relieve a lot of stress and burden off your shoulders. With our highly capable and reliable team, you are assured a hassle-free registration process!
Contact us now for a personalized insight into which trademark class your business falls under, what the trademark registration process looks like for you, and how to get it done with the best in the market!