FSSAI Registration: All You Need to Know
By Sreelakshmy Sivadas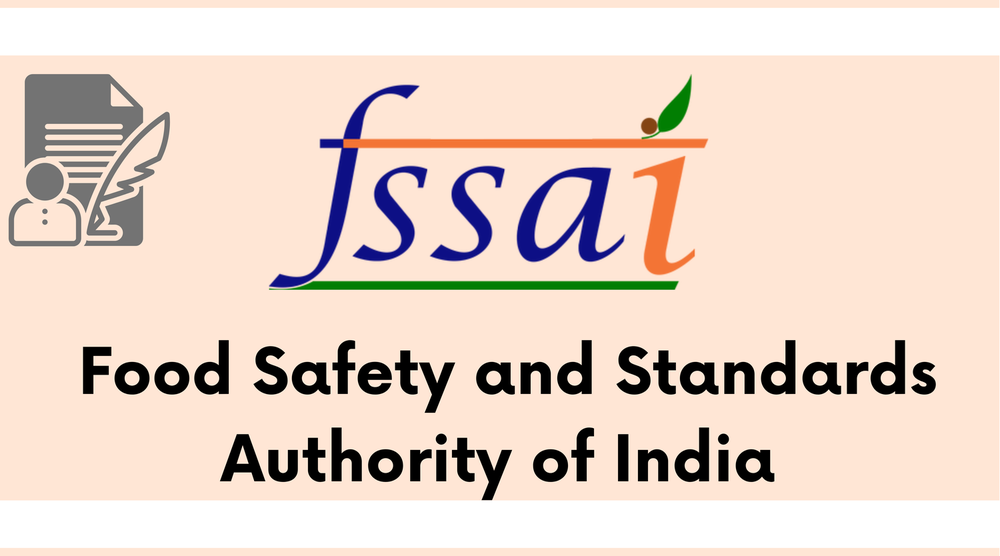 A lot of us may still be in the dark about what an FSSAI registration is, its impact on your business, and how to get an FSSAI license. Here, we aim to shed some light on everything about FSSAI registration, from what an FSSAI registration is, who needs it, and the documents required for FSSAI registration process.
What is FSSAI?
FSSAI stands for Food Safety and Standards Authority of India. The FSSAI appoints officers in each state for supervising establishments in the food industry and ensuring the best for public health. They lay down food standards and norms, ensure optimal quality food and regulate processes such as manufacturing, storage, sales, and distribution of food articles.
Restaurants and eateries must be FSSAI registered and certified as the FSSAI license indicates quality food that is ideal for consumption.
Who needs FSSAI licensing?
FSSAI license is required for food manufacturers, wholesalers, retailers, and online food sellers. It is also applicable to caterers, food packaging and storing units, food transporters, and distributors. Exporters, importers, and food suppliers to hotels are also required to have FSSAI licensing.
Types of Food Licenses
There are three types of FSSAI licenses based on the scale of your business.
1. Basic License
Annual Turnover – Up to Rs. 12 lakh
The Basic registration is for small scale or petty establishments such as canteens, dhabas, and food vendors. Cottage food industries and dairy units having a capacity of less than 500 liters per day are also included.
2. State License
Annual Turnover – Rs. 12 lakh to Rs. 20 crore
This is for small and medium sized food business operators such as dairy units that produce 500 – 50000L of milk per day and hotels with a rating of 4 stars or less. The FSSAI State License is issued by the State Government for businesses that operate only in one state.
3. Central License
Annual Turnover – Over Rs. 20 crore
The FSSAI Central License is issued by the Central Government for large manufacturing units and 100% exporting units, among other larger establishments. It is also applicable for railway or airline caterers and importers of food additives and ingredients. If the business operates in more than one state, they need to get the FSSAI license for their head office.
FSSAI License Documents Required
There are several documents to be submitted before your FSSAI Registration, and some of these depend on whether your establishment is small-scale or large-scale. Here is a basic overview of the documents required.
Registration form – this is the first and foremost document you must have ready. Once you fill the FSSAI registration form, make sure you have both a hard and soft copy of the form.
Identity proof for yourself and your business partners (if any). It may be Aadhar card, driver's license, or voter's identity card.
Phone numbers and email IDs of both owner and company.
Address of your establishment.
Proof of ownership of the area must be given. This may be the rent agreement, possession certificate, or electricity bill. If you operate from a different area than the one mentioned, you need to submit an Affidavit of Proprietorship.
Partnership deed must be submitted in case there are multiple stakeholders.
Plan of your establishment.
NOC (National Occupation Classification) from a local body or the municipal corporation.
Medical certificates of all employees and business owners must be submitted.
List of food items available at your eatery.
Other than these, there are several documents to be submitted for larger establishments. This includes listing the heavy kitchen equipment that you are using, especially focused on large scale manufacturers. If you have an upgraded kitchen, make sure you submit a floor plan of the kitchen.
Get Your FSSAI License with Zero Hassles!
We, at Saryu Business Solutions focus on making the application and registration process stress-free for you. We have an expert team that can help you get your FSSAI license smoothly and efficiently. For a simplified, seamless road to your FSSAI certificate, contact us now!